Creating

Timelines
Since 1996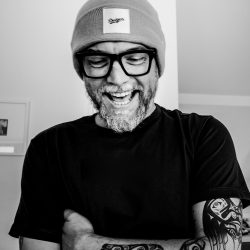 I have seen many editing spaces around the globe, on set ,  in hotel rooms, airplanes, trains and made the last trimmings in cars on the way to the presentation. After traveling the world to edit films I founded firsteight an editing house and management for editing talent in Germany back in 2007. I have been working with directors such as Wim Wenders, David Gaddie, Thor Saeverson, Vincent Jerome, Anniken Lien, Matthäus Bussmann, Michael Fueter, Markus Walter, Jake Nava and Joakim Back for commercial, short, image and feature films as well as documentaries, trailers and music videos.
1994
As student at German Television (WDR)
1996
Editor
Editor and postproduction supervisor at Caspari Film
1999
Lead editor
At das Werk AG based in Frankfurt
2002
Freelance Editor
for several production houses and agencies
2004
Founding Member Acht
Senior Editor and support building Acht Frankfurt
2007 - 2017
Founder & CEO firsteight
Editor, Founder and CEO with first offline house and talent management in Germany
2015 - 2017
CEO DACH Chimney Group
contracted CEO but not managing director after selling firsteight to Chimney Group
2018
Freelance Editor & founder barkmarket
back to the roots and to creativity.